Frank & Wren's Love Nest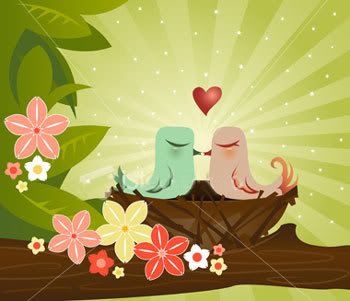 [pp. 919-930]
Well, I suppose some Chumps may be reluctant to leave the certain fragrance of the previous section, but it's time to switch stories again. But, hey, you never know ... things could get a little spicy in this section, too.
This time, it's back to Chihuahua, Mexico, to pick up with Frank, who's been shot fighting in the Mexican Revolution. A shaman visits him in the makeshift infirmary to let him know Estrella (Stray) is in town looking for him. She's with the "impossibly good-looking Mexican dude," Rodrigo (himself a look-alike -- double -- for "some federal big shot"). Stray tells Frank she's somewhat of a diplomat, gives him some smokes, and leaves as he drifts off.
She returns the following day, this time with Ewball Oust (for whom she'd literally traded Rodrigo). He'd like Frank to help procure some decent mobile arms, such as the Krupp mountain gun (interesting
link about that
, courtesy of the ATD Wiki). I particularly liked Ewball's observation on 922:
... when all the real nihilists are working for the owners, 'cause it's them that don't believe in shit, our dead are nothin but dead, just one more Bloody Shirt to wave at us, keep us doin what they want, but our dead never stopped belongin to us, they haunt us every day, don't you see, and we got to stay true, they wouldn't forgive us if we wandered off of the trail.
In yet another "and who should walk in but"-type scenario, we see Wren Provenance once again. (Visit
Axiomatic's summary
from -- [*gasp!*] -- last
February
for a, well, summary of their original meeting.) Seems she's been doing some local archaeology, etc. Ewball asks Frank's permission, more or less, to put the moves on Stray. Wren has her fun with the boys, including a lively exchange of "doll-tits" and "puppet-pecker" (see the
wiki
) with Ewball.
Brief account of the next few pages: Frank then takes a peyote trip (written, appropriately, in a long stream-of-consciousness narrative), Stray runs off with Ewball, and in no time Wren and Frank are fucking like wild animals (well, amid wild animals, anyway).
Page 927: Another significant skyward event... This time it's an airplane, possibly the first ever seen by those below (though the Indians, paradoxically, apparently knew what it was). Can't be a good omen... but we'll have to wait until later to know what comes of it.
The shaman gives Frank a (possibly magical) cane and, in no time, he's much better again. He rides off to the Cases Grandes dig with Wren where they discuss and theorize vis-a-vis the history of the people who'd lived there:
[Frank] understood for a moment...that the history of all this terrible continent...was this same history of exile and migration, the white man moving in on the Indian, the eastern corporations moving in on the white man, and their incursions with drills and dynamite into the deep seams of the sacred mountains, the sacred land [928-29].
For, oh, a half-year or so (until late October), it seems Frank and Wren "inhabit the joys of domestic fucking" [929], having shacked up in Wren's little cottage near the dig. Although, Frank "knew that in her unspoken story of long pilgrimage and struggle he only happened to be on the same piece of trail for the moment" [929].
El Espinero knows this as well; but, he also tells Frank that Wren will always "see" him -- meaning, I suppose, think fondly of their brief time together (though it's also a play on visibility vs. invisibility). Yet, she does leave at the end, as expected.
Also notable on 930 is a brief yet strong, arguably counter-intuitive, critique of the railroad system. And that's about all for this rather short section.
Just to give some idea of where we're at... From
this
web page:
One lasting symbol of the history of Chihuahua Mexico is the Chihuahua Pacific Railway. The Railway connects the capital of Chihuahua with the Pacific coast city of Los Mochis, a sixteen-hour train ride that traverses some of the most compelling and rugged scenery in the Americas. Construction of the railway began in 1898, and wasn't completed until 1961. With a dizzying 86 tunnels, 37 bridges, and multiple switchbacks that drop from an elevation of 7,000 feet down to sea level in just 120 miles, the railway is an engineering marvel.